NEW RELEASES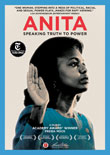 ANITA:


SPEAKING TRUTH TO POWER



Directed by Academy Award®-winning filmmaker Freida Mock, Anita: Speaking Truth to Power celebrates Anita Hill's legacy and reveals the story of a woman who has empowered millions to stand up for equality and justice.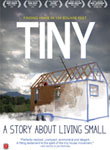 TINY:


A STORY ABOUT LIVING SMALL



Christopher buys a 5-acre plot of land in hopes of fulfilling a dream of building a home in the mountains of Colorado. With the support of his girlfriend, he sets out to build a Tiny House from scratch despite having no experience.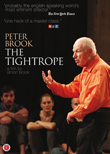 PETER BROOK: THE TIGHTROPE



Peter Brook is one of the world's most respected and revolutionary theatre directors. To help his actors achieve extraordinary performances, he has an exercise called 'the Tightrope' that revitalizes the theatrical experience.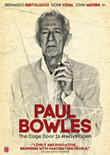 PAUL BOWLES:


THE CAGE DOOR IS ALWAYS OPEN



Based on an exclusive series of interviews with Bowles shortly before his death and anecdotes provided by friends like Gore Vidal and Bernardo Bertolucci, this fascinating documentary reveals a daring and visionary life.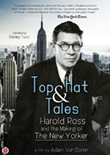 TOP HAT & TALES:


HAROLD ROSS AND THE MAKING OF THE NEW YORKER

Narrated by Stanley Tucci, Top Hat and Tales chronicles the first 25 years of The New Yorker, from its creation by Harold Ross in 1925 to his death in 1951.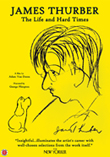 JAMES THURBER:


THE LIFE AND HARD TIMES

Narrated by George Plimpton, this documentary about the life and work of one of America's greatest humorists includes interviews with Edward Albee, John Updike, Alistair Cooke, Roy Blount Jr., Fran Lebowitz and others.
WHAT'S IN A NAME?



Vincent is about to become a father for the first time. Over dinner at the apartment of his sister and brother-in-law, his hosts ask him what name he has chosen for his future offspring. His response plunges the family into chaos.

TOP TEN FILMS ABOUT WRITERS
1. Hey, Boo: Harper Lee and To Kill a Mockingbird
2. The Beat Hotel
3. Paul Bowles: The Cage Door is Always Open
4. Paul Bowles: The Complete Outsider
5. Howard Zinn: You Can't Be Neutral on a Moving Train
6. Ferlinghetti: A Rebirth of Wonder
7. Tales from the Script
8. The Gospel According to Philip K. Dick
9. Making the Boys
10. Mumia: Long Distance Revolutionary

CONTEST
Enter to win any film in our collection!

QUESTION: Which two of this month's new releases feature interviews with John Updike?

Email your response to contest@firstrunfeatures.com by Friday, July 4th. One lucky winner will be selected at random.

Congratulations to Manda D. from Atlanta, GA, the winner of last month's contest (Question:

What is the name of the boat that Laura Dekker sailed around the world? Answer: Guppy

). Manda will receive a copy of Maidentrip on DVD.
JUNE 2014
As befits a month that includes the longest day of the year, this month's newsletter includes the longest list of new releases (fortunately all fascinating) that we've ever brought you at one time. Ready? New on DVD and on demand this month are: Anita: Speaking Truth to Power, the inspiring story of a woman who has empowered millions to stand up for equality and justice; Tiny: A Story About Living Small, a look at the tiny house movement through the lens of two people with no construction experience who build their own tiny dream home; recent theatrical release Peter Brook: The Tightrope, about the legendary theatre director and his renowned acting exercise; Paul Bowles: The Cage Door is Always Open, based on exclusive interviews with Bowles, Gore Vidal, Bernardo Bertolucci, John Waters, William Burroughs, and more; James Thurber: The Life and Hard Times, an insightful portrait of one of America's greatest humorists; Top Hat and Tales: Harold Ross and the Making of The New Yorker, which chronicles the magazine's first 25 years; and last but not least, the uproarious French comedy What's in a Name? ("Le prénom"), this month's sole fiction title.

We also invite you to celebrate Pride Month with our extensive collection of LGBT films. All titles - from new releases like God Loves Uganda to bestsellers For the Bible Tells Me So and Chely Wright: Wish Me Away - are at least 25% off, plus use coupon code PRIDE25 at checkout for an extra 25% off through the end of the month.

SPECIAL OFFER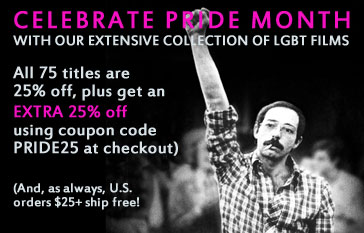 IN THE NEWS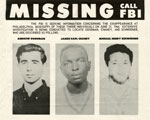 1964 Civil Rights Icons

Fifty years ago this week, three civil rights activists vanished in Neshoba County, Mississippi while registering African-American voters. Neshoba tells the story of these American heroes.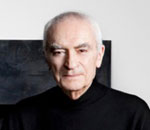 Goodbye, Massimo

Massimo Vignelli, the visionary designer of the groundbreaking 1972 NYC subway map and subject of our acclaimed documentary Design is One, has passed away at the age of 83.

Anita Hill in New York

NYC's First Lady Chirlane McCray honored Anita Hill at an awards ceremony in Brooklyn earlier this month. Watch Anita: Speaking Truth to Power for Hill's empowering and inspiring story.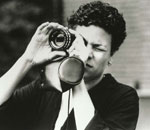 Rose Troche Recognized

Rose Troche, who directed the delightful Bedrooms & Hallways and is featured in the documentary Lavender Limelight, is among Indiewire's 25 Most Important LGBT Filmmakers.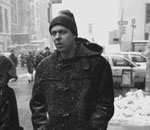 Elizabethan Dictionary

Dan Wechsler, director of More than the Rainbow, made headlines after it was announced that he might have discovered Shakespeare's personal annotated dictionary.

NOW PLAYING IN THEATERS