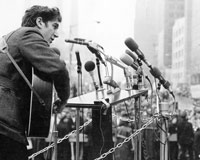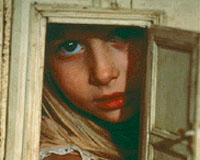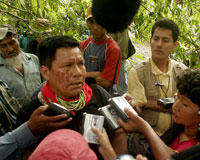 First Run Features was founded in 1979 by a group of filmmakers to advance the distribution of independent film. Under the leadership of the late film pioneer, Fran Spielman, First Run Features quickly gained a reputation for its controversial catalog of daring documentaries and fiction films. Today First Run remains one of the largest independent distributors in North America, releasing between 15-20 films a year in theaters nationwide and an additional 30-40 films annually to schools, libraries and other educational institutions; on home video on DVD and Blu-Ray; to television broadcasters; and online through a diverse group of innovative digital partners.
The First Run legacy includes films by such notable directors as Spike Lee, Michael Apted, Peter Jackson, Alex Gibney, Joe Berlinger, Allen Miller, Rose Troche, Sven Nykvist, Jane Campion, Ross McElwee, Michael Winterbottom, DA Pennebaker and Chris Hegedus, Barbara Kopple, Dariush Mehrjui, David O. Russell, Lizzie Borden, Michael Verhoeven, Claude Chabrol, Jan Svankmajer, Claire Denis, Benoit Jacquot, Marleen Gorris, Radley Metzger, Mark Kitchell, Deborah Shaffer, Victor Nunez, The Brothers Quay, George Sluizer, Monika Treut and Satyajit Ray.
Over the years, First Run Features has survived everything from FBI surveillance to the demise of so many of its competitors. First Run proudly celebrated its 30th Anniversary in August 2009 with a retrospective at the Film Society of Lincoln Center. In 2001 we were honored with a major retrospective at the Museum of Modern Art in New York City.

"Let's raise a glass to First Run — to 30 more rich years of provocative cinema." - The Film Society of Lincoln Center
"A pioneering, New York-based film company whose activities over the past 22 years have enriched independent filmmaking and distribution."
- Museum of Modern Art - Read more
"Many of the same players, such as First Run Features, are steadfastly playing the indie game and continuing to pick up our unsung favorites."
- indieWIRE - Read more
"If you're a little jaded by mainstream cinema, get yourself acquainted with First Run Features, a New York-based film distribution company that makes available a large and diverse collection of unusual and engaging material."
- New York Spirit
"Thank goodness for companies like First Run Features . . . they are dedicated to making sure the personal film, political film and the alternative film survive. It's an ambitious pursuit, but a much needed one, especially for those who enjoy the adventure of forward thinking cinema."
- Amped Magazine
"First Run Features has a large volume of documentaries on interesting, controversial and obsessive personalities like Ferlinghetti, Phil Ochs, Mumia, Charles & Ray Eames, Howard Zinn, Harper Lee, Fidel Castro and Erroll Garner, among others. In the politically correct world of today's films and filmmakers, First Run Features has a brave catalogue of feature documentaries that are controversial, entertaining and fiercely original."
- Bureau of Arts and Culture