BEEN RICH ALL MY LIFE
Filmamker Bio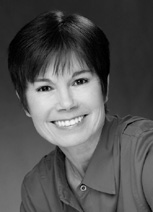 HEATHER LYN MACDONALD
Director/Producer/Cinematographer/Co-Editor

Heather Lyn MacDonald, the founder of Toots Crackin Productions, is the maker of the Sundance Award-winning documentary feature BALLOT MEASURE 9. Called a political thriller, the film won such other awards as a Teddy Bear at Berlin, Best of the Fest at Edinburgh, People's Choice at Denver, Grand Jury Prize at Los Angeles Outfest, and a GLAAD Media Award for best documentary. It was released theatrically by Zeitgiest Films prior to broadcast on Cinemax, the Sundance Channel, then PBS affiliates. It aired throughout Europe, Asia, Australia and Canada and continues to be distributed in the home video and educational markets. Other award winning documentaries which Heather directed and edited include KIEV BLUE and KITCHEN TALK USSR, both shot in the Soviet Union just prior to its collapse. Each was broadcast on PBS and distributed by Filmakers Library. KIEV BLUE continues to be used by gays and lesbians seeking asylum in the USA. Prior to filmmaking, Heather was for many years an actor and is a long-standing member of Actor's Equity, SAG and AFTRA. She is also a screenwriter, and her photos have been exhibited at galleries in New York City.