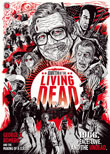 Birth of the Living Dead
In 1968 George A. Romero directed Night of the Living Dead, a low budget horror film that shocked the world and spawned a zombie industry worth billions of dollars.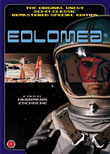 Eolomea
With shades of Tarkovsky, Kubrick, and Jess Franco, this sci-fi classic from the legendary DEFA film studio features a spectacular space exploration plot grounded in realism.


Chabrol: Two Thrillers
Two classic films from Claude Chabrol: The Bridesmaid, starring Benoît Magimel and Laura Smet, and Merci Pour le Chocolate, a delectable mystery starring Isabelle Huppert.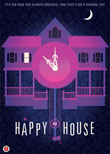 The Happy House
A young couple heads to a remote B&B to work things out. But from the moment they arrive at The Happy House they begin to suspect they've wandered into a real life horror movie.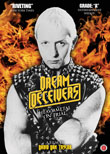 Dream Deceivers
Two men shoot themselves in a churchyard. Ray Belknap dies; James Vance - severely disfigured - survives. Their parents take Judas Priest to court, claiming the band "mesmerized" their sons.


Cleopatra's Second Husband
Save 40%!
Buy Cleopatra's Second Husband at 40% off list price this month!
Only $8.97