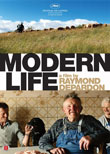 Modern Life
Filmmaker Raymond Depardon casts an affectionate and irreverent eye on a small community of farmers in France as they are confronted by the problems and challenges the contemporary world brings.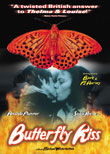 Butterfly Kiss
In Michael Winterbottom's "twisted British answer to Thelma & Louise" (The New York Times), a pair of lesbian lovers (Amanda Plummer and Saskia Reeves) go on a lethal rampage through Britain.


Monseñor: The Last Journey of Óscar Romero
A hold on the beatification of Óscar Romero, a hero of El Salvador's leftist opposition assassinated in 1980, has been lifted by Pope Francis.

Carbide and Sorrel
A hilarious and rare classic of German cinema, Carbide and Sorrel is a road trip adventure set in the last days of World War II. Directed by Frank Beyer (Jacob the Liar, Naked Among Wolves).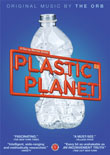 Plastic Planet
This feisty yet informative documentary takes us around the globe to reveal the far-flung reach of plastic and how it affects our environment, our bodies, and the health of future generations.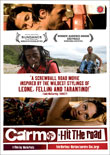 Carmo, Hit the Road Save 40%!
Buy Carmo, Hit the Road at 40% off list price this month!
Only $16.77