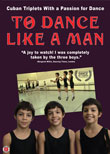 To Dance Like a Man
In this child's eye view on the hunger for success, triplets Angel, César and Marcos all want the same thing – a role in a ballet production at Havana's celebrated Grand Theatre.



Maidentrip
In the wake of a fierce battle with Dutch authorities, 14-year-old Laura Dekker sets out on an inspiring two-year voyage in pursuit of her dream to be the youngest person ever to sail around the world alone.

TuTuMUCH
Through the eyes of nine young girls from around the world, TutuMUCH is the behind-the-scenes story of what it takes to become a dancer, giving us a rare look at a summer that no one will ever forget.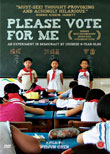 Please Vote for Me
Chronicling the first elections of a third-grade class in China, this documentary is a witty macro-lens view of human nature, China's one-child policy and the democratic process.



Abel's Island
Based on the beloved classic from Shrek author William Steig, this Emmy-nominated film tells the story of Abel, a mouse who gets swept away in a flood and stranded for over a year on a deserted island.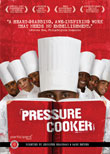 Pressure Cooker
Save 40%!
Buy Pressure Cooker at 40% off list price this month!
Only $14.97