The Last Elvis
Armando Bo's feature debut, which premiered at Sundance in 2012, stars real-life Elvis tribute artist John McInerney as a broken man who seeks shelter in his singular talent.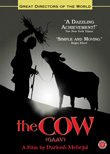 The Cow
The Cow won great acclaim at the Venice Film Festival after being smuggled out of Iran in 1971, and was twice voted the best Iranian film ever made by a survey of Iranian film critics.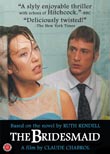 The Bridesmaid
This "deliciously dark" (London Times) film from Fench director Claude Chabrol, master of the Hitchcockian thriller, is based on the novel by mystery writer Ruth Rendell.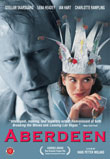 Aberdeen
Lina Headey (Game of Thrones), Stellan Skarsgård (Melancholia), and Charlotte Rampling (Swimming Pool) star in this moving Norwegian drama.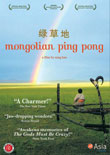 Mongolian Ping Pong
A ping pong ball, found floating in a stream, becomes the source of wonderment for three young boys who live in the magnificent and remote grasslands of Mongolia.

L'iceberg
Save 40%!
Buy L'iceberg at 40% off list price this month!
Only $8.97